Well, despite having no time, I couldn't pass up this cute little blog meme when
Donelle Lacy
tagged me. It just sounded so fun!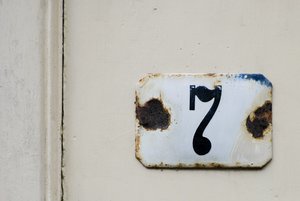 What is it?
Rules:
1. Go to page 77 of your WIP.
2. Count down to the 7th line.
3. Copy the next 7 lines and paste them into your post.
4. Tag 7 others to participate.
5. Let those writers know they've been tagged. (Otherwise they wouldn't participate, right? haha)
It seems easy enough and I was curious to see what the excerpt would be from my WIP
Super Duper
. What follows is what I found on page 77. I hope y'all aren't too confused.
But this time around, I thought that perhaps I should make a plan. Just in case. It wouldn't hurt in the long run. Deciding on having a plan was the easy part; actually making a plan left me dumbstruck. I had nothing, zero, nada, zilch. My planner hadn't even made it to step one yet. Things weren't off to a promising start.


Mr. Smith never told me when I was going on a mission until the day of, so planning an escape had to include the contingency of his presence and the destination of my mission. Of course, I never knew where I was being sent in the first place, so I suppose the destination was another thing I couldn't count on.
And there you have it folks! A piece of
Super Duper
! It's all first person narrative from the perspective of a teenage girl with super powers. That's all I'm gonna say. If you want to know more, I think I have more on the blog somewhere. Probably one of those tabs at the top.
Anyway, I need to tag some people so here I go!
1.
Colin Smith
2.
Kelsey Sutton
3.
Alicia Gregoire
4.
Sophia Chang
5.
Silent Pages
6.
Tracey Neithercott
7.
Cindy Thomas
Until next time...